Specializing in Residential Painting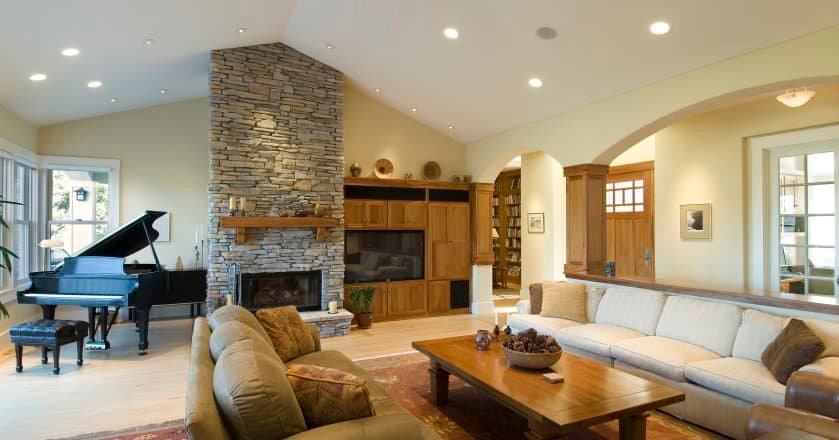 If you are like most American's your home is special to you because it is your biggest investment. At Michael Hines Painting we posses the appropriate skills to prepare the surfaces of your Rancho Murieta home for painting. We understand the different coating options available to you and have the ability to diagnose and solve any challenges that are unique to your house. Our house painters are trained to ensure that all of the prep-work is done correctly before starting any painting and special care is used when covering windows, plants and other surfaces that are not being painted. In addition to that we follow a written clean-up procedure at the end of each work day.
Rancho Murieta Exterior Painting
Even though there are seemingly unlimited options when it comes to choosing colors for the outside of your home, there may be some house painting restrictions that Rancho Murieta home owners should keep in mind. Depending on the local HOA or homeowners association certain color combinations cannot be used.  You should make sure to choose colors that do not affect anyone else in the neighborhood so that home value and curb appeal is maximized. A house painting color scheme that is carried on seamlessly from property to property increases the curb appeal of every home in the neighborhood.
Rancho Murieta Interior Painting
It isn't easy to decide which professional Rancho Murieta residential house painters you should hire. It can be difficult to figure out which painting company you can trust to do a good job with your house painting. After all, painting your home can be one of the biggest maintenance costs you have as a homeowner, so you want to be certain that job is done right. Michael Hines Painting will give you great results and can make sure your house painting project is finished smoothly and on time. Some other contractors will leave your house a mess every day, try to make up charges as the job progresses, or take much longer than they should to finish your painting. That is why it is extremely important to know up front what to expect from the company you are hiring for your interior painting.
Rancho Murieta Pressure Washing
Another overlooked, but necessary, project for your Rancho Murieta home is power washing. Michael Hines Painting recommends that you have your house pressure washed at least once per year. The equipment that is used for the house washing can damage siding, trim and decks if it is used incorrectly. We are equipped to offer a low pressure soft wash with earth friendly detergents or a high pressure wash depending on what is needed to remove dirt and mold from your house, fence and deck. Mildew is the main culprit behind premature paint failure.
Michael Hines Painting has  the knowledge and training to identify the right product for your house painting in Rancho Murieta, CA. We are eager to show you the quality, confidence and peace of mind our painting services will bring to your home. Contact Us Directly or call us right now at 209.256.4587 to get started. We look forward to hearing from you.