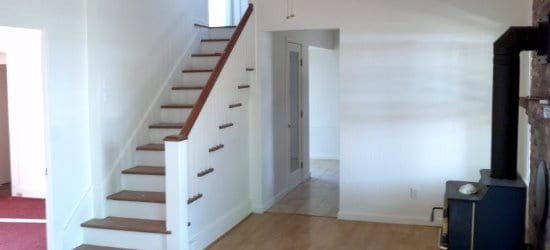 Many expert interior decorators will recommend choosing neutral paint colors for common areas when remodeling a home or preparing it for sale. The definition of what constitutes a neutral, however, seems a bit less straightforward today than it was even just 10 years ago. The image of neutrality in color often makes homeowners cringe, but today's neutrals include several shades of gray and tan as well as the normal whites and off-whites. Different designers seem to have different ideas about what qualifies as a neutral. Recently, the family of colors categorized as neutrals has grown, changed, and options have opened up that weren't previously there. Subtle hues that have a definable color base have now been added and are being used much the same way as traditional neutrals.
Why Choose a Neutral At All?
Designers often recommend neutrals because of the advantages they possess. They are classic and flexible, creating a workable canvas on which to build your space. These colors are also ideal for the many people who have trouble with choosing or committing to a specific color scheme, allowing a little more comfort. They are perfect for balancing strong accent walls or bright pieces of furniture or decor, and bringing subtlety and style to any space.
What Constitutes as a Neutral Color?
Traditional neutrals include colors that are not typically associated with the color wheel. Shades of gray, brown, and white have always been known as the neutral color palette. Beige, taupe, off-white, and light gray all lack definitive color, so have little risk of clashing with the rest of your color scheme. A nice medium gray, for example, looks great with red, blue, yellow, green, and nearly every other color, and would be a wonderful neutral for someone who enjoys deep, rich color.
The new neutrals are more complex colors, created by mixing multiple colors together in order to create new colors that are less vibrant but still contain rich undertones. One example of this would be starting with a true green and adding touches of red, yellow, black, and white for an end result of a warm, light olive color. Some new neutrals are created by adding gray and white to a more saturated version of the original color, for instance adding black and white to a true blue for a stormy grey-blue. These new color-based neutrals create a myriad of options for simple elegant decor.
Are you looking for an interior painter in the Amador county area? Call us any time to schedule a consultation in your home. Michael Hines Painting is located in Ione, California and we serve Amador County, Calaveras County, El Dorado Hills, CA & Galt, CA