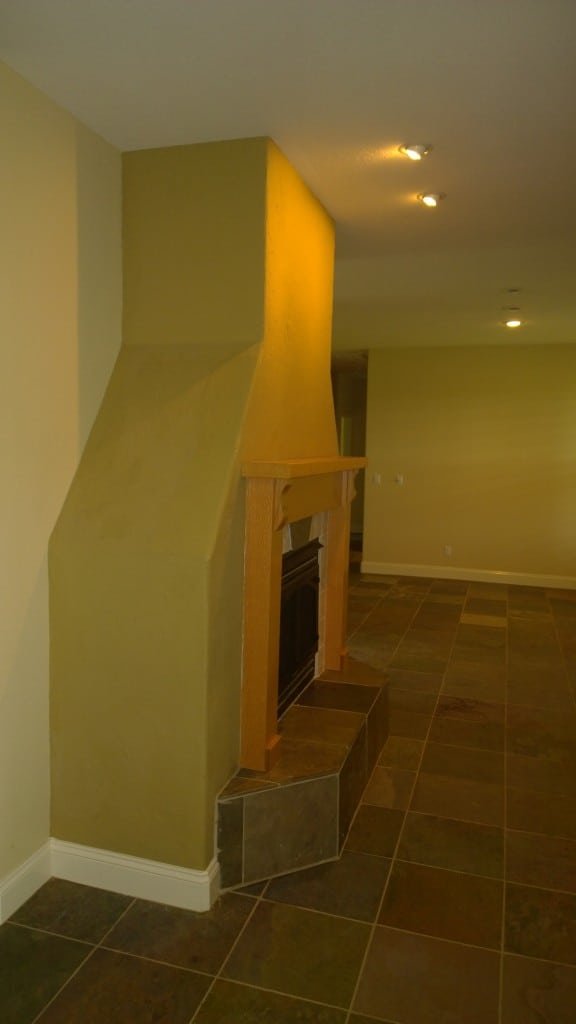 Though painting a room all one color is simple and elegant, accent walls can be a wonderful way to add personality and visual interest to your home. If you're in the process of planning a home painting project, why not consider creating a really unique space through one of the many options for accent walls?
Solid Colors – Solid accent walls are the simplest type, and what many people think of when you mention the concept. These walls can be a completely different color in the same family, a complimentary color, or a darker or lighter shade of the color used on the other walls.
Stripes Add Contrast – Stripes are another great option for an accent wall. The subtlest way to do stripes is to vary the finish of your paint in the same shade, alternating between a glossy finish and a more matte finish. This can create great depth with an elegant subtlety. Stripes of bold or contrasting colors can be very bold, or you may consider another variation on shape, such as a chevron patterned stripe.
Make Designs with Sponges – Sponge painting is one of the most popular techniques for creating an accent wall with only paint. Using a tinted glaze and a sponge can be a great way to add some texture. Other ways to create a textured look include dry brushing, or smooshing with plastic. That's the technical term. All kinds of tools, from toilet and tire brushes to crumpled heavy paper can be used to create unique paint finishes.
Specialty Paints – Specialty paints can be another great option for an accent wall that can provide visual interest and add utility to your space. Chalkboard paint can be fun and eclectic, especially in spaces with children. Magnetic paint can be a fun option for hanging artwork or photographs using magnets instead of tacks and nails.
Faux Finishes – Consider a fabric or leather look finish to really create a conversation piece. Older homes, especially historic homes, look amazing with decor that matches the period in which they were built. Consider rich, deep colors to create intrigue and make the accent wall really stand apart from the rest of the home.
Choosing the right color and type of paint for your accent wall may sound simple; you just pick a color you like, right? Well… yes and no. Sure, you can go with a color you like, but make absolutely sure that color will go well with your existing decor as well. You may even consider going with a color that matches your favorite vase, pillow, or some other special item in the room.
Does your home currently have an accent wall? Have you considered it but not made the leap yet? Let us know in the comments!