It is truly incredible what exterior painting can do to freshen up your home. It has the power to make something old feel brand new again, which will bring you joy and increase your property value.
The Michael Hines Painting Difference
YOUR PAINT JOB IS GUARANTEED FOR 5 YEARS
Becuase we use only top-of-the-line paints and products we confidently guarantee our workmanship, labor and materials, for 5 years. If your house paint chips, peels or cracks we fix it at no cost to you.
YOU RECEIVE A FIRM PRICE
We quote a fixed cost for your project and will never spring extra costs
on you at the end of the job. Occasionally, repairs are found after the
work has started. If that happens we will be clear and transparent so you
will always know how much things are going to cost.
YOU WILL NEVER PAY MORE THAN A 10% DEPOSIT
There's no worse feeling than handing over a large sum of money to someone you hardly know. We are a stable, family owned company, and we don't think anyone should have to put down a large chunk of money to get a project started. We wouldn't do it, and we don't expect you to either.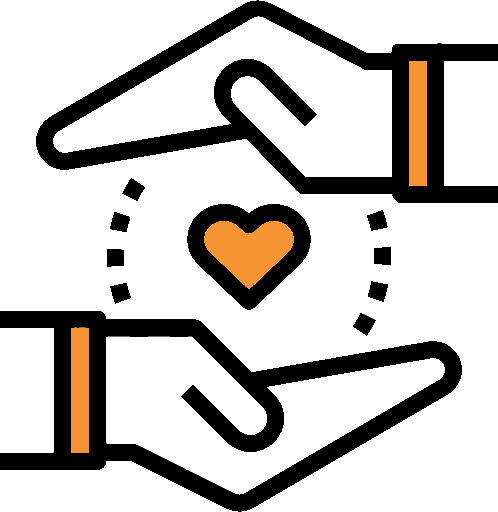 YOU CAN TRUST OUR FULLY TRAINED EMPLOYEES
No Sub-Contractors. No Day-Laborers. This enables us to ensure quality for every aspect of the project. You won't be gambling on our ability to deliver because Attention To Detail is just one reason homeowner's come to us.
Schedule Your Estimate Online In Less Than 90 Seconds!
Trustworthy Amador County Exterior Painters
Figuring out which exterior painter in Amador County you can trust with your home can be stressful. But it is something you want to make sure you get right. After all, exterior painting is 1 of the biggest expenses you will have when it comes to maintenance so you want to be absolutely certain that it's completed correctly.
It can be difficult to figure out if a painting business is trustworthy or not, and that is the most important trait for making sure your project is completed correctly. Michael Hines Painting has written processes for every part of the project so you can feel confident that your exterior painting will be finished correctly and that you won't have to hound us to come back and fix anything. It is essential that you have expectations for the painting contractors you use so that they don't leave your home a mess each day, try to add charges for things they overlooked, or drag your exterior painting on for a much longer period of time than you anticipated.
Amador County exterior painting requires so much more than a brush and some paint. The prep work, or preparation, lays the foundation for a finished product that is high quality and extremely detailed. To put it mildly, the preparation is the most important part of any Plymouth exterior painting project and we are committed to doing it right!
When it comes to the best exterior painting, the quality of the application is only the tip of the iceberg. Whether you are looking for a company to complete an entire exterior painting project or something smaller like deck staining, refinishing a front door, changing the color of your garage door or even freshening up the trim we would love to be your exterior painters.
Exterior painting in Amador County has to hold up to a lot over the course of one year. While the seasons change your paint job has to survive intense heat, pouring rain, pollen, fog, pollution as well as several additional contaminants. And throughout it all it has to hold up against UV rays from the Sun.
Due to constant exposure to the elements, your exterior paint will grow to be faded, dull and cracked over time. If you have started to notice these problems on your exterior painting, don't worry! You don't have to suffer any more. All you have to do is call on a qualified exterior painting contractor.
If you have any kind of exterior paint on your home, hiring an Amador County exterior painter is inevitable; particularly if you want your home to look as incredible on the outside as it does on the inside. Your exterior painting demonstrates your dedication and admiration for the neighborhood and displays a bit of your personality. It is truly incredible what exterior painting can do to freshen up your home. It will breathe new life into your home, which will increase your own enjoyment and improve the value of your home or office.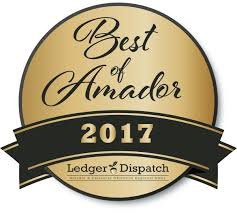 The Best Exterior Painters In Amador County Take The Prep Work Seriously
Unless it's new construction, we start every exterior painting project with pressure washing. Your home will receive an intentional cleaning, using 2 different approaches. Approach #1 uses an application of soap, similar to a touchless car wash, that helps remove all of the surface dirt. After that, we use a little bit of pressure to remove areas of badly peeling paint.
Once your home has had adequate time to dry, then we move onto the other prep work.
We Mask Off Areas That Aren't Being Painted
We cover all cement, wood decks, roofing and other hard surfaces. All gravel is scraped a few inches away from the perimeter of the home and all lights are masked or removed. The windows and doors are covered with painters plastic and taped around all 4 sides. 
We paint things, but only the things that are supposed to be painted. 
We Caulk Window And Door Trim
When it's appropriate we caulk window and door trim to minimize the risk of water intrusion. We typically do not recommend caulking for aesthetic reasons, but we do caulk butt joins when the trim is going to be finished in a light color. 
We Fill Holes, Scrape Loose Paint, and Sand
We use a high grade caulking that stretches really well to fill holes from decorations, birds, and bugs. We scrape any lifted or peeling paint edges, and we sand raw wood with 80 grit sandpaper to improve adhesion.
We Prime As Appropriate
Water stains and stain producing wood tannins are sealed in with a stain blocking primer. All other raw wood gets a prime-coat to build up the coating and even out the sheen of finish coats.
Amador County Exterior Painting That Lasts
Becuase we use only top-of-the-line paints and products we confidently guarantee our workmanship, labor and materials, against chipping and peeling for a 5 full years.
Our team of enthusiastic exterior painters have a well-developed, creative sense for color combinations. In addition, they have a steady hand that will give you a streak-free and unblemished appearance every time.
Whether or not you want some touchup done or a complete, custom, exterior paint job, our skilled painters will give your home a delicate touch. Our expert Amador County exterior painters are dedicated to providing the highest quality finished product and completing every project with 100% customer satisfaction.
Once all of the prep-work is completed we paint your home using one of 2 processees:
If your home is less than 1800sf and, fairly easy to access then we will typically start by painting all of the window trim, then masking it and the rest of the entire home before we start painting any of the body. If we think the body color of your home can be painted in 1 or 2 days, we prefer to use this approach since it allows us to continue painting with minimal stoppage. Once the body of the house is painted we move onto doing the corner trim, fascia boards, gutters and doors. (If appropriate for your project)


If your home is over 2000 square feet, or has special access requirements like scaffolding, or time consuming setup then our Amador County exterior painters will break the project down into smaller areas and finish each area before moving onto the next. We will still start by painting all of the body color, but then we will move on to all of the trim on that wall before we start a different wall.
Call For a Quote:
(209) 256-4587
"…finished product was
excellent, it was on time
and on budget and we
were very pleased with
the results. As a former
property manager I
look for those kinds of
qualities in a painter…"
"…we just want to say
that they did a fantastic
job. It was very hard
work … I really appreciate
their effort, and their
quality, and their pure
professionalism. I just
want to say thank you…"
"…Michael Hines Painting
came out to do some
staining, and a whole lot
of prep work before the
staining, on my log home
and they did a fantastic
job … I highly recommend
them…"

Why Choose Michael Hines Painting To Be Your Amador County Exterior Painter?
We believe in taking the care and time to not only do the job well, but expertly
That is why we will never sacrifice the quality of our work or provide you with poor service.
The world is full of painters and other home improvement professionals that will say anything to land a job.
They will offer you an unbelievably low price just to get in the door and then pressure you with add-on's.
I think you deserve better than that.
I started my company with a hope that I could represent a shift in how people perceive a paint job and a painting company. You see, painting is not just a service that you buy from the lowest bidder.
A painting company is an asset to be trusted with your largest investment.
If you're looking for an amador county painting contractor that can expertly complete your home maintenance project, or there is anything we can do for you- Please just let us know.
Michael Hines Painting has the knowledge and training to identify the right product for your Amador County Exterior Painting. We are eager to show you the quality, confidence and peace of mind our services will bring to your home.
Get A Virtual
Cabinet Quote
To schedule an estimate click the zip code or city that your painting project is located in.
Invisible
95245 - Moke Hill
95249 - San Andreas
95252 - Valley Springs
95601 - Amador City
95255 - West Point
95629 - Fiddletown
95632 - Galt or Elk Grove
95640 - Ione
Your Title Goes Here
Your content goes here. Edit or remove this text inline or in the module Content settings. You can also style every aspect of this content in the module Design settings and even apply custom CSS to this text in the module Advanced settings.
95642 - Jackson
95665 - Pine Grove
95666 - Pioneer
95669 - Plymouth
95683 - Rancho Murieta
95685 - Sutter Creek
95689 - Volcano
95699 - Drytown